Apllication of the FITS System
Why FITS?
Due to its thermo-formability FITS panels are giving lower part weight and part costs with enhanced design possibilities, especially if the part numbers are increasing, like luggage bins, trolleys, lids, etc.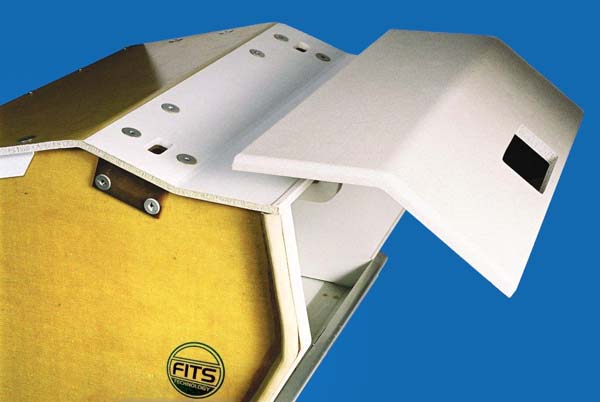 Uses
Aviation, Off Shore, Rail and Ship building industries to name a few whom can benefit from utilising the FITS System.
Potential applications:
AVIATION
Luggage bins, Dado panels, lids, doors of galleys, trolleys, new galley systems, part of seats, etc.
TRAINS
Ceilling panels, seats, sidewalls, toilets, etc.
SHIP BUILDING
Ceilling panels, partitions, furniture, etc.