Part manufacturing technology
General
FITS AIR and FITS BASE thermoformable panels are ideal for low cost processing and assembly. Processes are designed to heat panels locally. This will ensure processing in seconds, no curing or idle time and short cycle times.

Only a very limited amount of material need to be added to FITS panels to create FITS parts. Even in complex designs max 5% is added weight at part level. This provides significant weight savings compared to Nomex parts with 20-25% added weight.

The FITS System is the only material for high speed processing that is fully recyclable.

The part manufacturing technology is a suite of applications to manufacture parts consistently at high speed with a high consistent quality. The part manufacturing technology is supported and protected by a large patent portfolio.

Some examples are shown below in more detail.
A. Box construction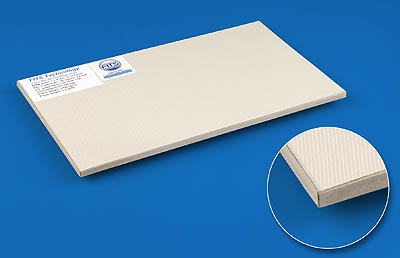 In 1-2 minutes a panel is closed and transformed into a box construction.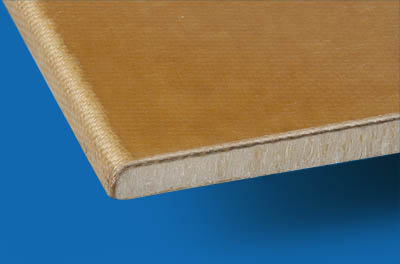 Manufacturing time: 20 - 30 seconds/edge.
Improved bending strength and stifness, especially at short length.
B. Closing edge

Manufacturing time: 20 - 30 seconds/edge.
Closing of edges without overlap of top - and bottom facings.
C. Declined edge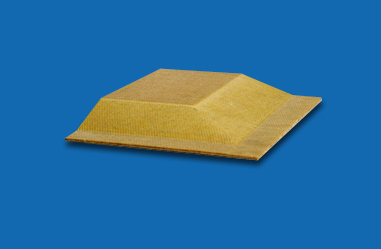 Manufacturing time max 30 sec./edge
D. U-profile edge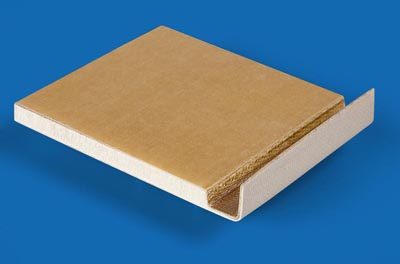 U-shape, profiled edge for connection of panels. An application for this profile is the sides of an OHSC. The U-profile can be locally reinforced with added AIR-glassfabric laminates. Welding of assembly with sides and bottom and top panels in seconds by resistance welding.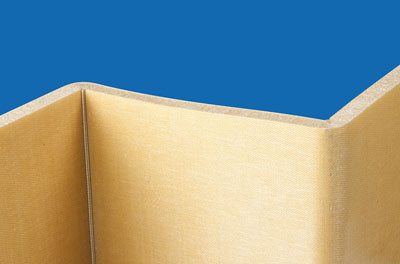 Folding for part of galleys, trolleys and OHSC.
A. Ultrasonic welding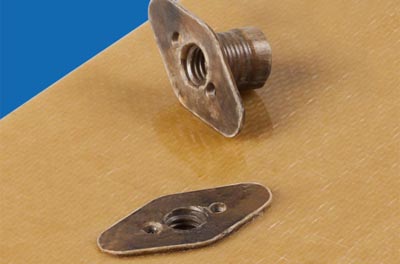 Manufacturing time: max 5 seconds / insert.
Thermoplastic insert unit 1 gr, pull out strength of metal.
Saving labor costs and weight in all kind of parts.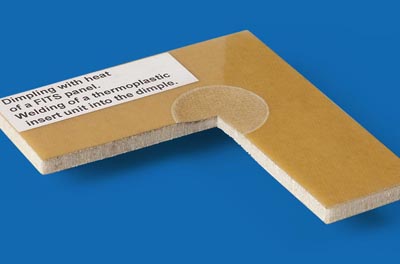 B. Injection molding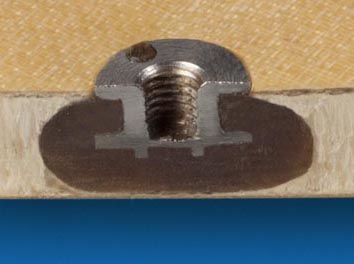 Manufacturing time: 15 - 25 seconds/insert. Heavy duty inserts, cost - and weight savings.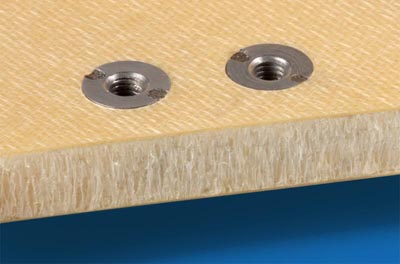 A consolidated PEI metal mesh is used for the resistance welding of the construction in max 5 seconds, reducing the assembly time of parts with 90%.
Total manufacturing time of the three shaped parts: 2 - 3 minutes.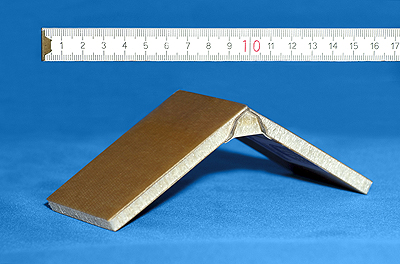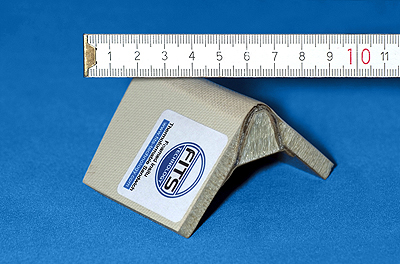 A low weight corner is the strongest part of the sandwich construction.
A. Edge reinforcement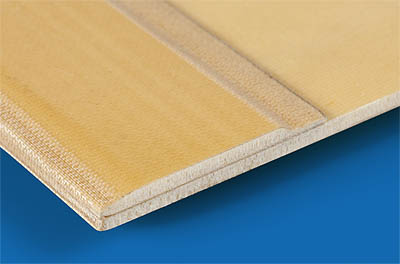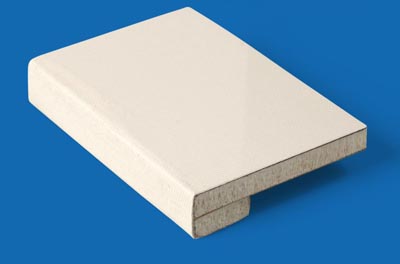 The edge reinforcement is made from only one panel.
B. Local reinforcement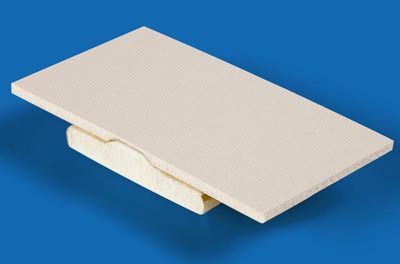 Very structural efficient construction: local reinforcement in
deepening of panel with formtrusion (beam).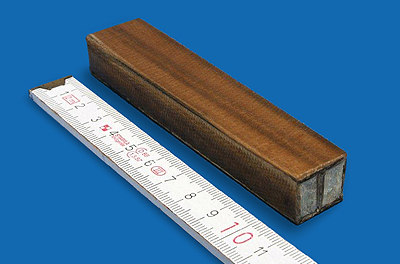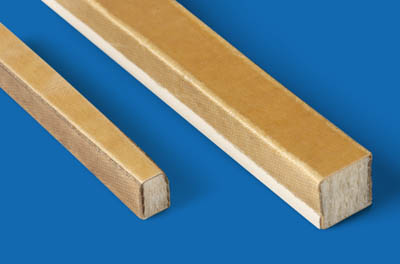 Beams for reinforcement purposes, all made of FITS AIR panels.
Possibility to manufacture side wall or ceiling panels with 3D displacement in maximum 4 minutes.
Heating surface(s) of the panel by heating plates in seconds, after which the panel is transported
to the press and thermo formed in seconds. No paste and sanding means significantly weight - and cost reduction.